Breeding
Salomon and Tigri
When purchasing Alana and Tigri in 2016, we unexpectedly became acquainted with a rare but very noble breed. Especially the versatility and adaptability of the Alano made us decide to buy and breed a male with a genealogical register.
An Alano is only fully grown at the age of two and a half years, so it is advisable for the female dogs to wait until that age is reached to breed. The male Alanos become fertile very early and this has already been proven by Salomon. When Tigri was in heat, we let nature take its course between our two dogs. Tigri is pregnant and the delivery is expected around mid-September 2018.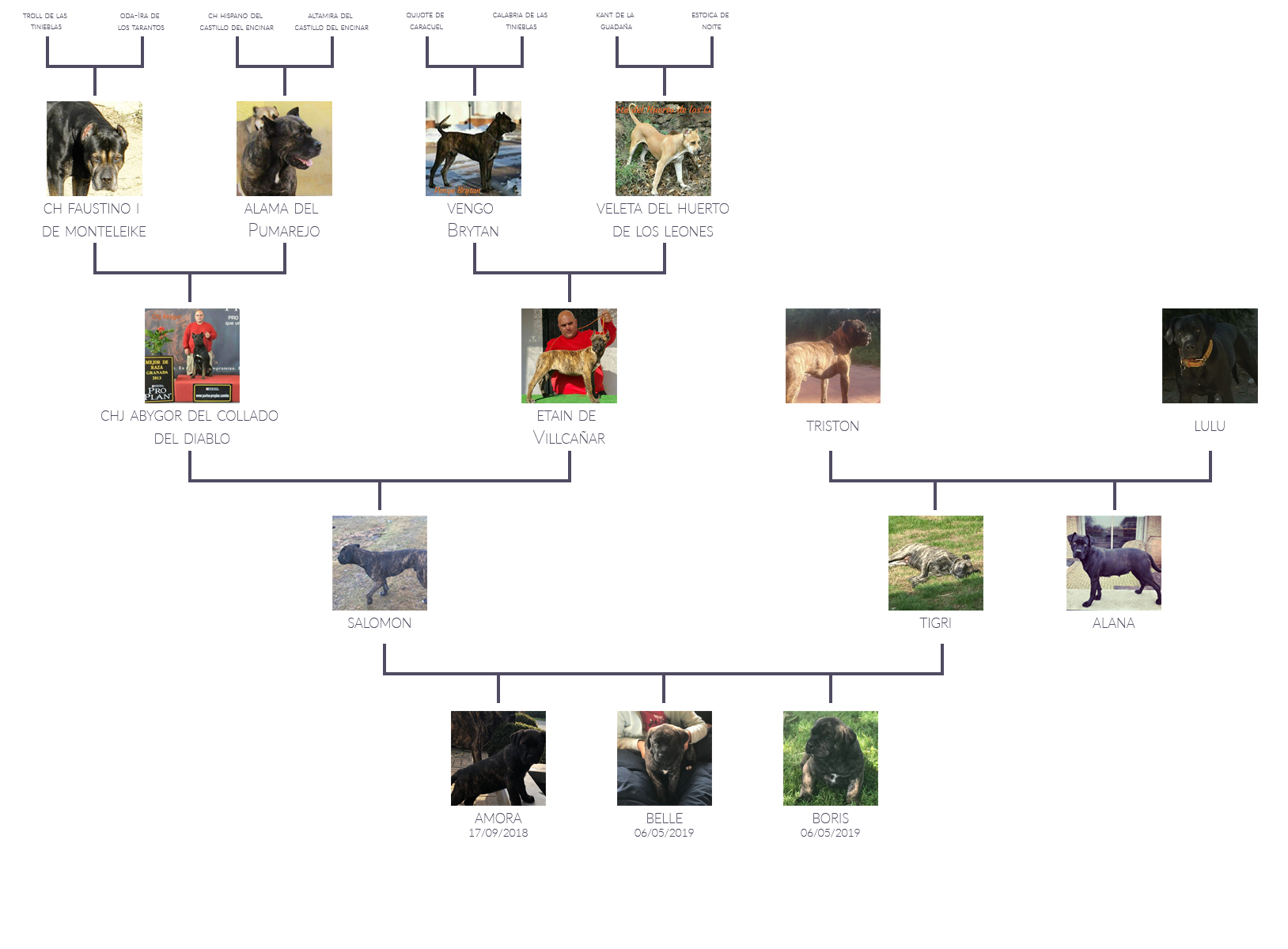 We are planning to sell the puppies and are looking into good candidates. Keeping in mind the character and the physique of the Alano Espagñol, as a new owner one has to take into account the following aspects:
Alanos can live indoors perfectly but in addition they need sufficient space and movement;

They can handle children well;

They need a dominant owner, who can lead his dog in the right direction;

Alanos need someone who understands their behavior instinctively, so it is advisable to have basic knowledge of dogs;

But above all we are looking for a good and warm home for these honest and sweet dogs.
If you are interested, you can always contact us without obligation via our contact form.